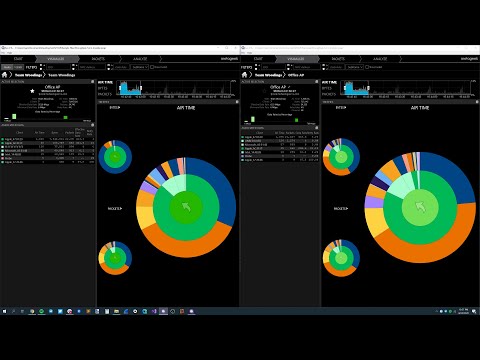 With Eye P.A. version 2.3, the parsing protocol has been completely rewritten! Parsing capture files is twice as fast and takes about 50% less RAM, saving precious computing power and allowing you to crunch through big files at lightning speed.
For really, really, really big packet captures, Eye P.A. got smart and will now split them into pages of 500,000 packets to prevent crashes. Because, how do you eat an elephant-sized packet capture? One bite at a time! (we'll be here all night, folks.)
To take advantage of the update, open Eye P.A., and go to Help > Check for updates. Note: To update Eye P.A., your MetaCare must be active. If you're not sure, follow these instructions to check and manage MetaCare.
There's only one thing left to do, and that is to decide what you're going to do with your newfound spare time that the faster version of Eye P.A is saving you. May we suggest brewing your own IPA or baking a treepie*?
---
Eye P.A. Version 2.3.0.19
(May 5, 2020)
Enhancements
New and massively improved packet parsing protocol - 2x faster and less requires less memory!
MCS Index and Spatial Stream columns in Packets Table
Splits large pcap files into sections of 500,000 packets to improve speed and handling of extremely large pcap files.
Network list in Analyze tab now shows AP alias, not just MAC address
Bug Fixes
Improved handling of unsupported pcap link types
Drill-down no longer resets when filters or time window changes! (can you tell it was bugging us? )
---
** P.S. new Eye P.A. owners might not get these puns, and for that I'm sorry. Eye P.A. veterans will get these puns, and for that, I am also sorry.*